Register for CareMessage upcoming webinars, and check out the most recent on demand webinars below!
Leveraging Patient Engagement to Meet Clinical, Financial, and Operational Goals
Communicating with patients via text message can help your health center meet clinical, financial, and operational goals. Our Chief Medical Officer, Dr. Tracy Angelocci, will present proven strategies based on her successes while working as Chief Medical Information Officer at a Federally Qualified Health Center.
Join Dr Angelocci as she walks through strategies to:
Use texting to turn assigned members into patients, allowing your health center to gain revenue and

mitigate risk in value based contracts.

Close care gaps and promote health education among patients, improving clinical quality and health outcomes.

Use texting to drive workforce efficiency and improve staff satisfaction.
If you are considering implementing a patient engagement tool, or even if you are just curious about how other health centers utilize texting to meet their goals, this webinar is for you.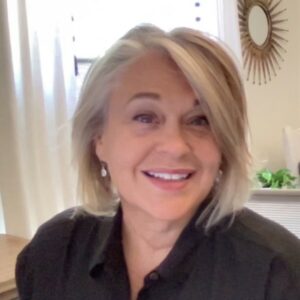 About Our Speaker
Dr. Tracy Angelocci is the Chief Medical Officer at CareMessage, a non-profit patient engagement platform committed to leveraging technology to help safety-net organizations fulfill the essential needs of underserved populations.
As an internist and pediatrician, Dr. Angelocci began her career with a solid base in primary care medicine. Her unique career track has covered both the vendor and clinician sides of healthcare information technology. For nine years, she led the Product division of an electronic health record company, as Director of Clinical Application Design and Vice President of Medical Informatics.
Her next career move was to combine that experience in healthcare software design with avid experimentation in data-driven clinical practice transformation to manage population health more effectively. She did this for 11 years, serving as the Chief Medical Information Officer at Lone Star Circle of Care, one of the largest Federally Qualified Health Centers in Texas, serving nearly 100,000 patients in 55 clinics locations.
Dr. Angelocci graduated from the University of Texas at Houston medical school and completed her residency in Internal Medicine and Pediatrics at the University of Arkansas for Medical Sciences.
Using Azara Patient Outreach (APO) & CareMessage for a Robust Patient Engagement Strategy 
Azara Patient Outreach (APO), which is powered by CareMessage technology, is a fantastic way to conduct targeted, automated outreach programs to patients. Implementing the full CareMessage patient engagement platform will allow your Health Center to expand on what you are currently doing, with additional opportunities to drive efficiency, connect via 1:1 and group communication, and promote health education.
In this webinar, the CareMessage clinical and product teams walked through how adding usage of the CareMessage platform helps health centers who are using Azara Patient Outreach to expand options for patient outreach and improve efficiency. Two customers who currently use both APO and CareMessage also joined to talk about their experiences and successes; Alkida Kasapi, Population Health Manager from Greater Roslindale Health Organization and Randall Carlyle, Chief Quality Officer from Care South Carolina. 
We partner with leading associations and innovative healthcare organizations to bring you timely insights for communicating with underserved populations.