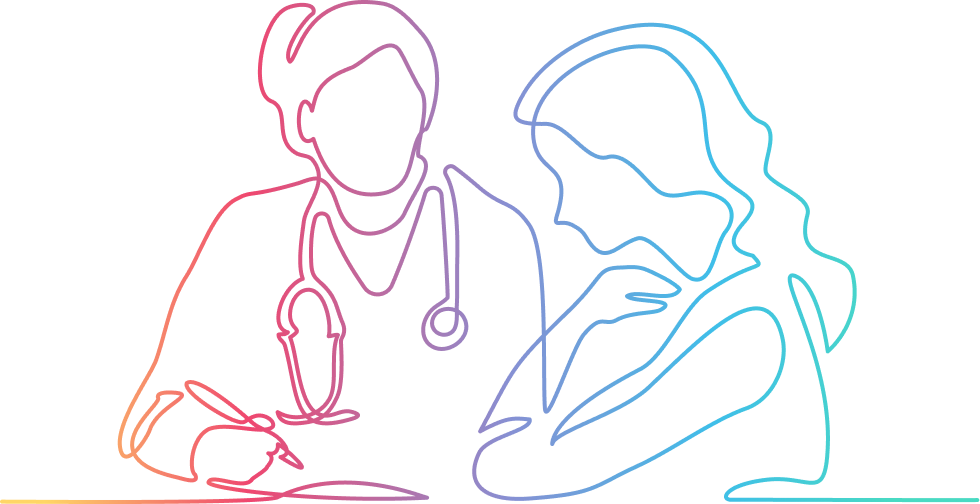 Created in Response to an Urgent Need
While enrolled at Stanford University, Vineet Singal took a temporary break from school to volunteer at St. Vincent's Free Clinic in Galveston, Texas after Hurricane Ike had destroyed parts of the city and the need for affordable healthcare skyrocketed. 
Vineet realized that communicating with patients was a major barrier to providing care and that text messaging could help fill this gap.
After graduating from Stanford University and dropping out of his medical school acceptance, Vineet set out to solve this need by creating the company that became CareMessage- a 501(c)3 non-profit.
A Product Informed by Personal Experience
Cecilia Corral, Vineet's classmate at Stanford, joined soon after as CareMessage's VP of Product and co-founder.
Fueled by a personal connection to underserved communities and excited to put her engineering skills to use, Cecilia saw an enormous opportunity to build technology solutions responsibly.
Cecilia's personal experiences growing up in a low-income immigrant household, which relied on Medicaid and food stamps to make ends meet, gave her unique insights to design products and build technology for communities like the one she grew up in.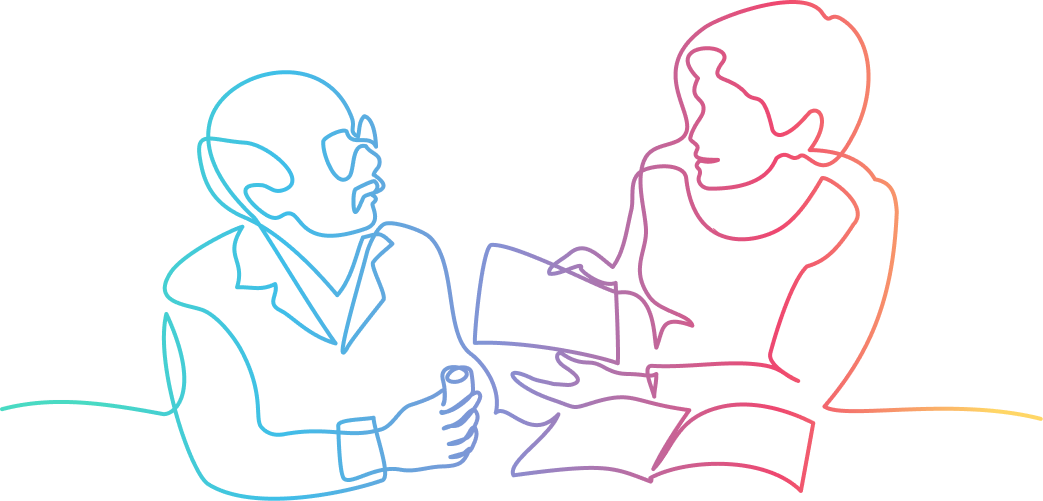 Vineet Singal
Co-Founder and CEO
Vineet co-founded CareMessage in 2012 after dealing with his own personal health issues and volunteering at safety-net clinics as a pre-med student. Prior to this, Vineet published peer-reviewed research in cancer biology and epidemiology at the Mt. Sinai School of Medicine, the National Institutes of Health (National Cancer Institute), and the Stanford School of Medicine. Vineet also led a nationwide initiative at the Stanford Graduate School of Business to register over 115,000 new bone marrow donors from underrepresented communities using social media.
Vineet graduated with University Distinction from Stanford, where he also served as a student representative on the Stanford Board of Trustees and received the President's Call to Service Award. Vineet is an Echoing Green Fellow, a Draper Richards Kaplan Foundation Fellow, and a Y Combinator alumnus. He's a winner of the Hitachi Foundation's Young Entrepreneurs Award and an inaugural winner of the Wharton School's Beacon Awards on Leadership.
Cecilia Corral
Co-Founder and Vice President of Product
Driven by her experiences growing up in a low-income immigrant household, Cecilia takes a patient-centric approach to product development with a relentless focus on user research. Outside of her work at CareMessage, she is an advocate for Diversity and Inclusion in the tech industry through collecting and publishing data on Latina Tech Founders. Cecilia was on the 2019 Forbes 30 under 30 list for Healthcare and graduated with a B.S. in Product Design Engineering from Stanford University.
Tracy Angelocci, MD
Chief Medical Officer
As the first full-time Chief Medical Officer at CareMessage, Dr. Angelocci leads clinical strategy while serving as an internal educator and external advocate. An Internist and Pediatrician, she most recently served for more than 10 years as the Chief Medical Information Officer (CMIO) at Lone Star Circle of Care, one of the largest FQHCs in Texas. She has a unique career track that has covered both the vendor and clinician sides of healthcare information technology. Dr. Angelocci combines her history of senior-level electronic medical record software design with avid experimentation in data-driven clinical practice transformation to manage population health more effectively.
Sava Berhané
Vice President of Customer Success
Sava Berhané is passionate about helping healthcare organizations unlock the consumer, human, and societal drivers of business value, leveraging health equity strategies to drive both financial and nonfinancial outcomes. She leads CareMessage's post-sales implementation, adoption, growth and experience.
Previously, Sava was SVP of Customer Success at a Series D global vertical software provider focused on the home healthcare market. Prior to that, she worked as an executive operator for one of the largest independent home care agencies in America, where she successfully designed and implemented chronic care management programs, revamped operations to improve scheduling and claims processes, and leveraged technology and innovative partnerships to scale her company's services. As the founding CEO of eCaring, she helped design a mobile app that enabled care workers to track patient care and trigger interventions to improve health outcomes. 
Sava has a B.A. from Mount Holyoke College and a J.D. from Yale Law School.
Nora Marsh
Vice President of Marketing
As marketing leader at CareMessage, Nora is responsible for developing strategies to communicate product value, generate demand among new customers, and support customer retention. Her background in healthcare is broad and deep, with extensive experience marketing pharmaceuticals and medical devices, over-the-counter products, payor offerings, healthcare benefits, and healthcare technology tools. Nora received her Bachelor of Arts from New York University and completed graduate studies in business at McGill University.
Jeremy Carter
Business Operations
Jeremy leads business operations at CareMessage - optimizing organizational strategy and data practice so teams can collaborate toward delivering exceptional product and service to CareMessage users. He has a passion for understanding systems in detail and designing solutions that drive efficiency and make an impact. Jeremy studied Biochemistry and Global Health at Middlebury College and Healthcare Policy and Medical Ethics at Wake Forest University.
Karen Tang
Chief Operating Officer
Karen oversees business, finance, and people operations at CareMessage, bringing her passion for social justice and over 15 years of experience working to improve learning, health, and life outcomes for underserved communities. Her focus on building up organizations' underlying cross-functional effectiveness enables program and product teams to be more collaborative and efficient. Karen has a BS from Northwestern University and an MBA from Harvard Business School.
Will Bowens
Vice President of Sales
Will Bowens is passionate about positively impacting the health and livelihood of underserved populations. After attending Loyola University Chicago, Will began a progressively more successful sales career that lead him to sales leadership. Will helped start the sales force at SurePayroll and eventually became a VP of Sales at a firm focusing on delivering a software platform to focus on delivery of social determinants of health services. Now, after over 25 years in sales and 18 years in sales leadership, Will leads the sales organization at CareMessage. His focus is listening to and mentoring the sales team, removing obstacles, evangelizing the CareMessage value proposition, and achieving growth targets.
Jeremy Wight
Vice President of Engineering
Jeremy is an experienced Product and Engineering leader who is passionate about creating incredible products that serve millions of users and developing extremely high-functioning teams. Having spent the past 15+ years overseeing different stages of engineering from early-to-mid-stage tech companies, Jeremy most recently joined CareMessage from Co-Founding and leading Product and Engineering at Base.
Orit Mohamed
Principal Product Manager
Orit is the Principal Product Manager at CareMessage, where she drives product strategy, encompassing new feature development and integrations. Previously, she worked in Public Service, Journalism, and Higher Education with a consistent focus on racial and economic equity. Orit attended the University of California, Berkeley where she studied Political Economy.
Christopher (Kit) Kaufman,
JD
Founder, Kit Kaufman, Counsel to Independent Directors
Kit has been a corporate lawyer throughout his career. He was a partner at Latham & Watkins until 2018, when he formed Kit Kaufman, Counsel to Independent Directors. He has focused on corporate governance, mergers and acquisitions, public offerings of securities and start-up companies. Kit serves as an advisor to Next Gen Personal Finance and NGPF Mission Fund 2030.  Next Gen Personal Finance provides free curriculum and free teacher development for high school courses in personal finance.  NGPF Mission Fund 2030 has the goal of guaranteeing that a full-semester course in personal finance is a requirement for high school graduation in each of the 50 states. Kit graduated from Amherst College and Harvard Law School, where he was a member of the Harvard Law Review. 
Rose Kakoza,
MD, MPH
Clinical Director of Community Health & Equity 
Dr. Kakoza is a board-certified internist at ChristianaCare Health System, where she also serves as Clinical Lead for Medicaid Value-based Care. She previously served as Assistant Medical Director for Medicaid at Partners Healthcare and as Medical Director for the Medicaid ACO at the Brigham and Women's Hospital. Dr. Kakoza holds an MPH from Harvard School of Public Health, an MD from Harvard Medical School, and a BA in Sociology from Harvard College.
Vineet Singal
Make an Impact — Join Our Team