How Alliance Medical Center used CareMessage to drive preventive care visits and address health disparities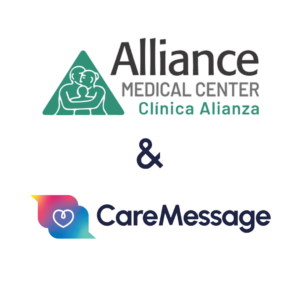 Fill out the form below to download the case study and learn more about how Alliance accomplished their goals by using CareMessage.
In early 2021, Alliance Medical Center's focus on COVID-19 lessened, and the team was seeking to improve preventive screening rates. By utilizing the CareMessage outreach feature and patented health education programs, Alliance was able to:
Meet their goals for cervical cancer screenings, childhood immunizations, and Hypertension control.

Target specific groups within their patient population and send customized messages with a clear call to action
Improve blood pressure readings in 39 patients, moving them from uncontrolled hypertension to controlled.
WHAT Our Customers SAY ABOUT CAREMESSAGE
"This is the most important tool we have in our entire arsenal. This has been a game-changer that's allowed us to have time to talk to people in ways that they're actually interacting with you. It's better than any other tool."
—Social Services Agency in Texas

Request a Demo of CareMessage