Posts Tagged 'communication strategies'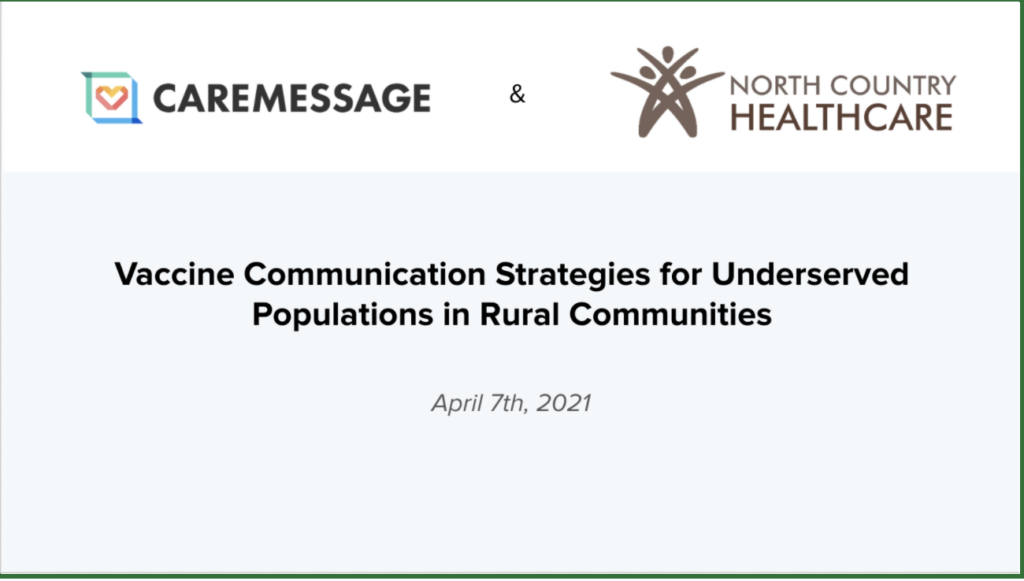 North Country HealthCare, an FQHC located in Arizona, uses text messaging to motivate rurally-located patients to self-schedule for vaccine appointments- with over 60,000 patient forms submitted- and effectively decreased staff time spent scheduling appointments.
Read More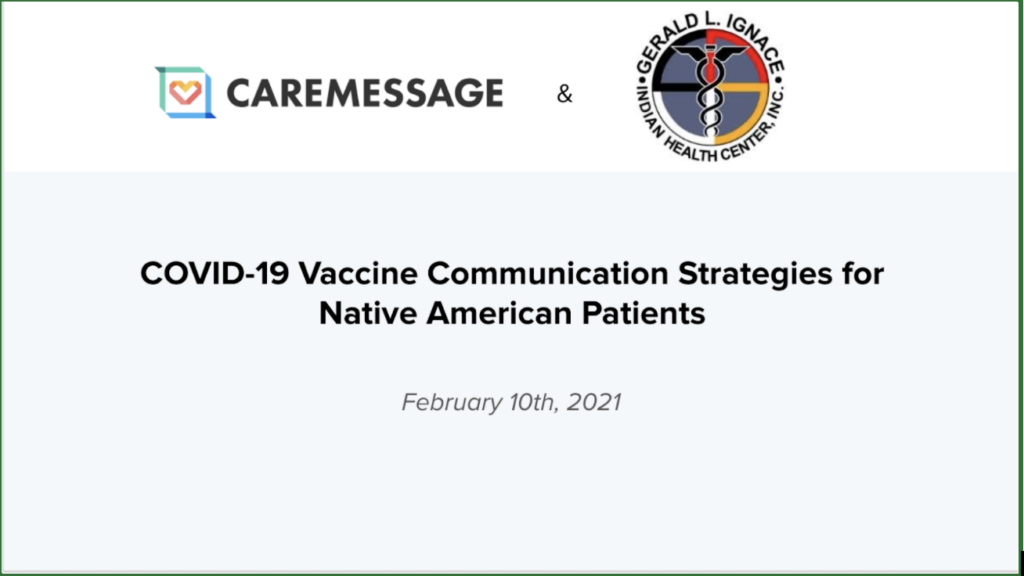 Gerald L. Ignace Indian Health Center (GLIIHC), an FQHC located in Wisconsin, shared how text messaging was used to execute its vaccine communication strategy for their underserved patients. With a patient population largely identifying as Native American and Urban Indian, GLIIHC crafted a thoughtful, culturally relevant, and informative patient engagement strategy.
Read More